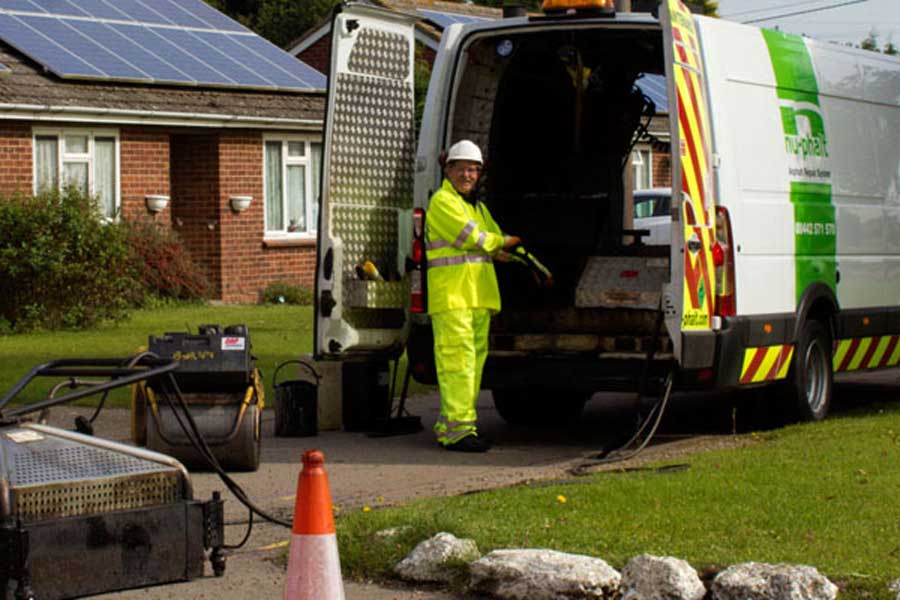 UK Manufacturer nu-phalt­™ are once again growing and developing the business within the export sector.
They have created a new innovative system that's being delivered to the Hungarian market this summer. Not only is the system supplied by the UK manufacturer, the client also receives refresher training on products and maintenance.
The Hungarian market for the nu-phalt­™ system has been strong for the business, and they have worked as a distributor over there for more than 5 years. The new system has given nu-phalt­™ a 3 year exclusivity agreement with EnviRoad-eu.
The client in Hungary supplies vehicles to local authorities as well as some private contractors. They are currently working on a large campaign to restore defects in over 200km of road.
nu-phalt­™  began working with Enviroad-eu back in 2009, with the delivery of their first heater, built into a custom vehicle, during the use of the system enquiries grew and by 2010 they had developed a relationship with OTA Kft in a sole partnership to repair roads.
By 2011 they were working with the government and were implementing the system in Budapest. They now work with over ten local governments and enterprise contractors for road network repairs. Amongst them is Gödöllő and Ócsa city, VIIth local government of Budapest, along with COLAS Hungary Zrt, P&G, Auchan and Tesco.
The nu-phalt­™  system is perfect for the Hungarian market as it operates all year round in adverse weather conditions. Therefore, is adaptable to any situation and is highly effective in Europe.
nu-phalt­™  have also supplied a 'stand-alone' system for the national highways company for trials and evaluation. If the outcome of this is successful then nu-phalt­™  will be increasing the export business by 30% on last year.
So far Hungary has purchased over ten systems for their market with some districts operating more than one system.
Steve Smith – Director of nu-phalt­™ said
"As we grow the business we see that it's imperative that we don't just focus on the UK market. Our systems are perfect for any country and we will continue to develop the innovation and technology to supply this demand"
Enviroad added
"During the years a correct and helpful almost friendly cooperation was established with Steve Smith and with nu-phalt­™ professionals that outperforms a simple business relation. We keep working on this cooperation to make it more effective and successful for both parties.
Thank you nu-phalt­™"